I totally forgot to post pictures of what the lovely
Kimberly
sent me in the Magic Yarn Ball swap.
She sent two MYBs complete with two patterns. One for an Owl Dishcloth that I have already made and the other is for a Hermione Cabled Hat. I still need to purchase circular needles for the hat and I keep forgetting.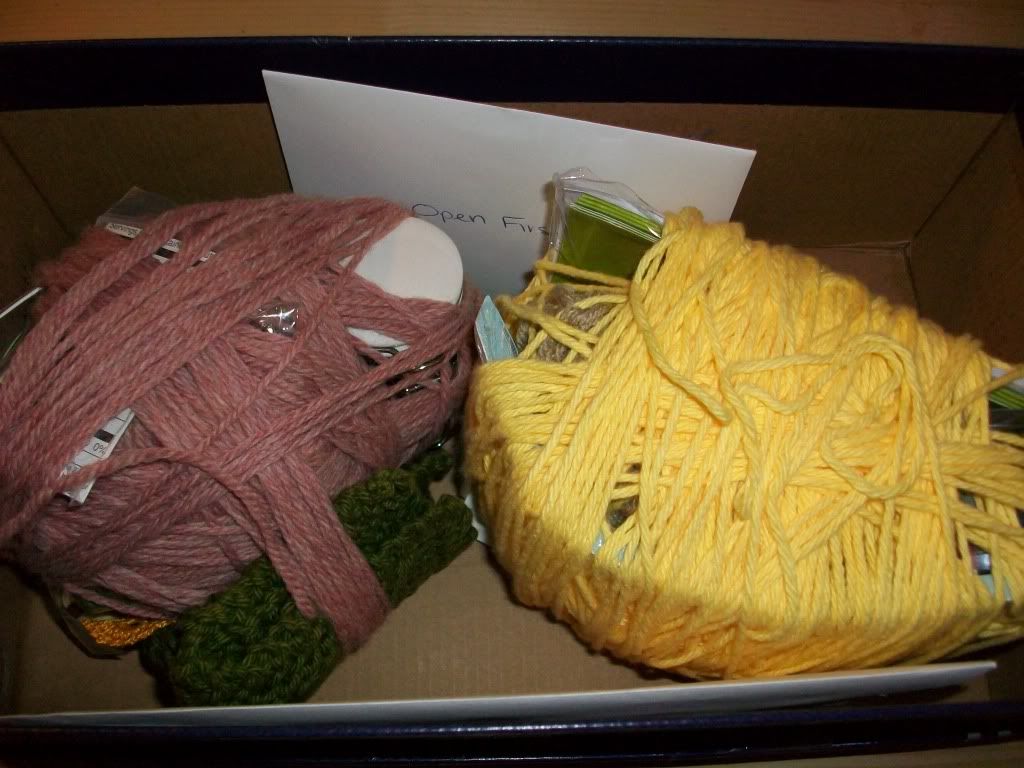 Full of all sorts of goodies, including the best gummy bears I have ever had (and they're vegetarian!) and the tiniest turtle that has become a friend for Goldie.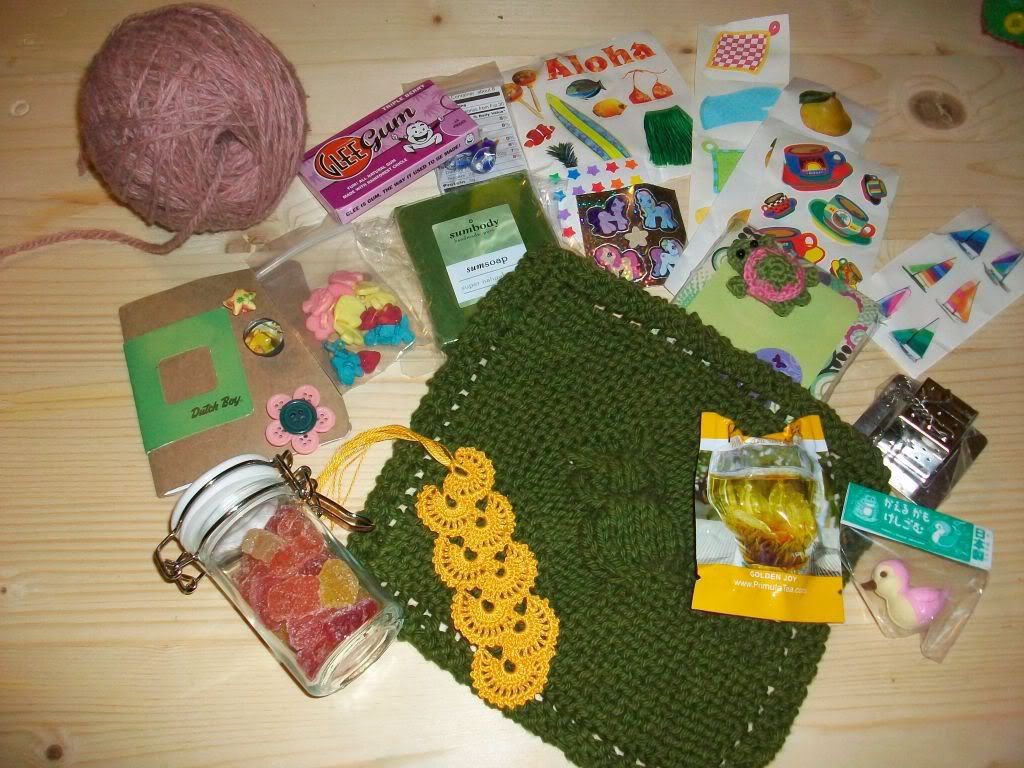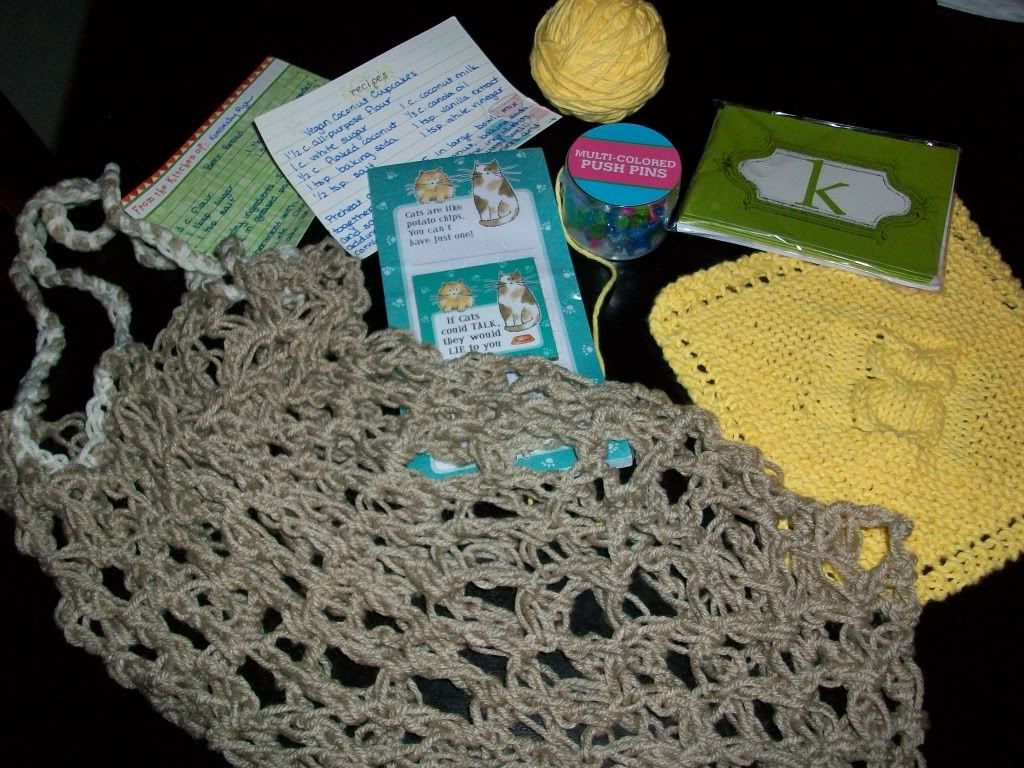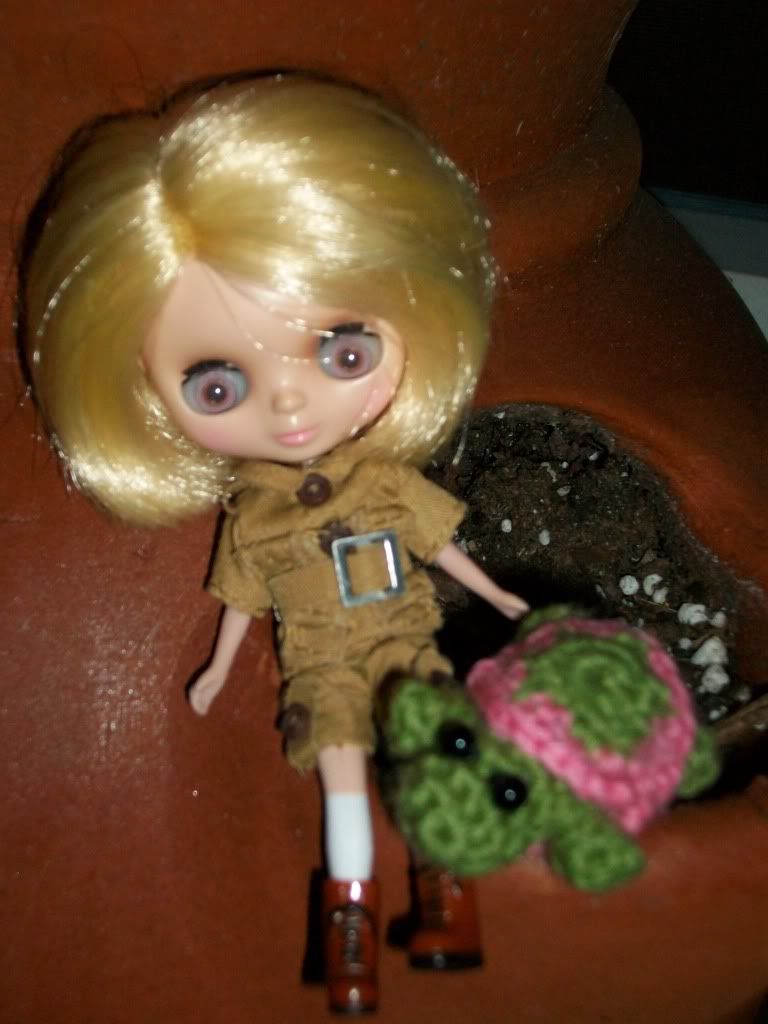 Goldie is only about 4 inches tall and the turtle is about the size of a quarter! I can't even imagine crocheting something that small! It's has gotten me somewhat obsessed with tiny things lately though. I think Goldie is going to need a proper home soon to house her new playthings!